A LETTER FROM DAN LAFOND, MCPS TEACHER
It's an exciting time to be involved in Maury County Public Schools, especially as a teacher! My freshman and sophomore English students have been working their tails off this semester, finishing novels such as To Kill a Mockingbird and The Book Thief. One of the great joys of teaching English is witnessing students develop a love of classic and modern literature while also connecting the themes of these stories to their own lives.
I have recently been honored with the 2015 Christian Brothers Automotive Apples for Teachers Award for my work in the classroom and as a football and (girls!) rugby coach. I am humbled by the recognition, but would like to turn the spotlight toward the many MCPS teachers and coaches who are making an everyday impact on their students' and players' lives.
For most Maury County educators, the school day doesn't end at 2:45 p.m. The teachers are working with students after school on remediation and tutoring or as a mentor helping to plan their path beyond high school to college, the military or other professional endeavors. The coaches are focusing on more than just throwing a pass or hitting a serve; they are instilling discipline, leadership and showing the power of teamwork.
Thanks to the #GrowMaury "The Grass Is Greener Where You Water It" campaign, Tennessee is seeing what Maury County Public Schools are all about. We have a dedicated community of educators who are working together with parents to ensure our children are receiving the highest quality of education at all levels. It's a privilege to work for a school system that cares so deeply for its students.
Now, onward unto finals!
SCHOOL SPOTLIGHT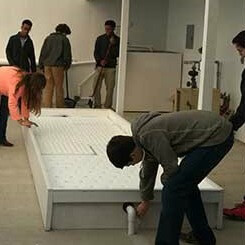 Whitthorne Middle School is one of two schools in Maury County to have an aquaponics system and greenhouse. Aquaponics is a combination of growing without soil and using fish as a natural fertilizer. Aquaponics produce healthy fruit and vegetables.
Whitthorne will be growing and harvesting lettuce and tilapia. The aquaponics system gives the students access to healthy vegetables and teaches them how the future of farming may look.
IN THE NEWS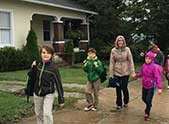 President of the Maury Alliance, Wil Evans, sheds light on the correlation of strong school systems being linked to higher property values. Evans expands on the tendency of parents to buy homes in areas with stronger school systems for the benefit of their child's education in this Daily Herald article.
DID YOU KNOW?