Thank you for your investment in Maury County.
How can we help you grow?
Request a Visit or a Call with the ED Team
Join the mailing list
We periodically send out 'Notice of Opportunity' emails to share events and programs that may be beneficial to our existing industry.
Past Notices of Opportunity
sample date | sample event | sample info | sample link
We strive to provide opportunities to our existing industry. If you would like to submit a program recommendation, please click the link below. Past programs have included local TOSHA training, inventory management, transition planning, etc.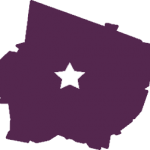 Request a Visit or a Call with the ED Team