Where the talent comes to you.
In 2020 TN was the #1 most moved to state in the U.S. and Maury County was the fastest growing county in TN.
The Nashville region gains an average of 81 new residents each day.
Maury County has experienced a 19% growth over the past 10 years.
---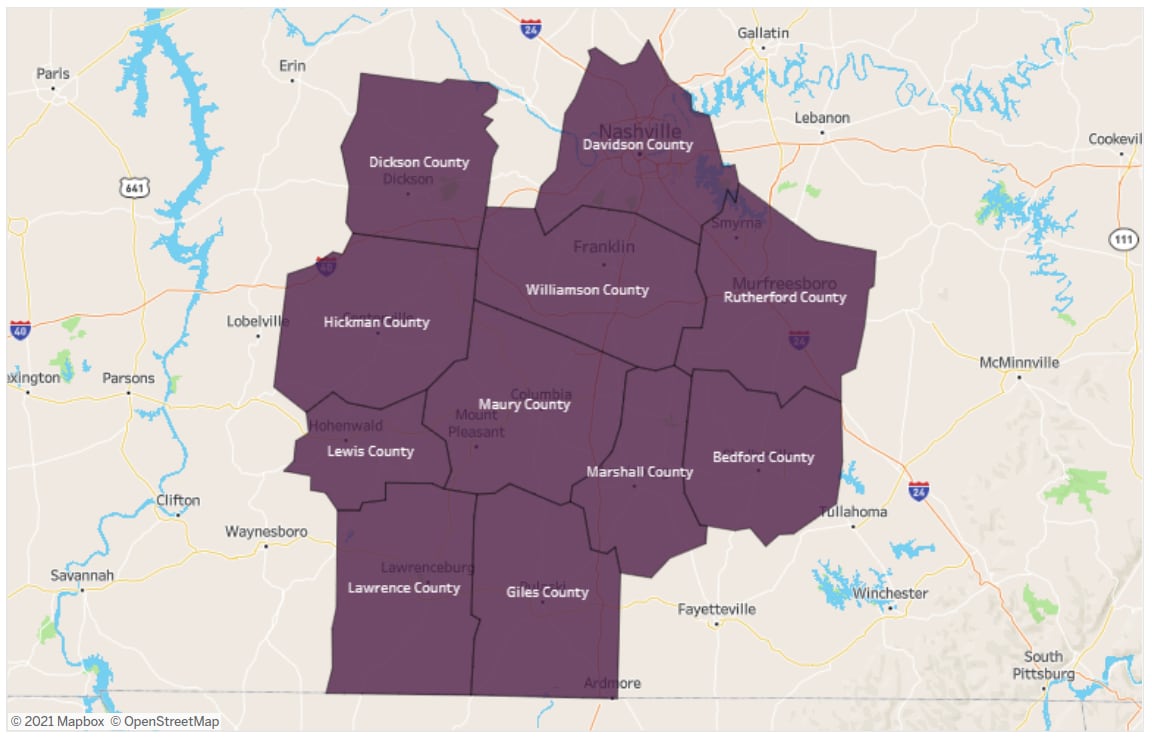 Maury County Labor Market Area
Large Labor Force
830,000+ People
High Education Attainment
44% Associate Degree or Higher
Active Talent Pool
80.96% Prime Age Labor Participation Rate
Request labor & wage data
Align
Maury
Building Tomorrow's Talent Today
We partnered with Boyette in 2020 to launch a workforce alignment study for Maury County, Tennessee. This study, an employer-centered workforce development and talent pipeline enhancement initiative, characterized Maury County's workforce assets and labor market competitiveness. We have now moved into the implementation phase.
Maury County is home to the nation's first K-12 STEAM campus. We also have a vibrant community wide Mechatronics program. Through the Mechatronics program, which is a collaboration between Columbia State and Maury County Public Schools, students have the opportunity to earn their high school diploma, a technical certificate and an Associate of Applied Science degree in Engineering Systems Technology at the same time.
With unique, hybrid educational and training facilities, Maury County provides individual and businesses instructional support for a skilled workforce.

TCATS & Community Colleges
Training and Education Resources
Building Tomorrow's Talent Today.
Our geographical advantages and talent pool are compelling reasons to grow your business in Maury County
Schedule a project overview meeting