Reflecting on the past 18 months and looking forward to the future.
Annual Meeting is Maury Alliance's biggest event of the year and gives us the opportunity to celebrate business and industry, highlight our successes, and transition our volunteer Leadership Team.

About 45 days after our last Annual Meeting, the whole world was faced with uncertainty. No one knew how the pandemic would impact our community or organization and we feared the worst. But miraculously our community banded together, and we emerged stronger than before.

Over the past 18-months our organization has grown to reflect the largest membership numbers we have seen in almost 10 years. We announced the single largest capital investment expansion and the single largest new business capital investment in State history from General Motors and Ultium Cells, respectively. And preliminary census data confirmed what we've all been feeling, Maury is currently the fastest growing county in Tennessee!

Thank you to everyone who joined us at our 2021 Annual(ish) Meeting! Annual Meeting is our time to celebrate our past accomplishments and share our strategic goals for the future. It is also our opportunity to celebrate you. Without our members and partners nothing we do could be accomplished. Since 1999 Maury Alliance has helped to grow Maury County through business opportunities and economic development and we look forward to many more years of serving you and this wonderful county we call home!

Without our wonderful sponsors this event wouldn't have been possible, so we'd like to say a huge "THANK YOU" to the following businesses who sponsored the 2021 Annual Meeting:

Brindley Construction – Caledonian Financial – Greg Lemon CPA – Harris Janitorial Service – KraftCPAs PLLC – Morning Pointe Senior Living – Samuel Metal Processing – Southern Tre Steakhouse – The Factory at Columbia – Zion Christian Academy
---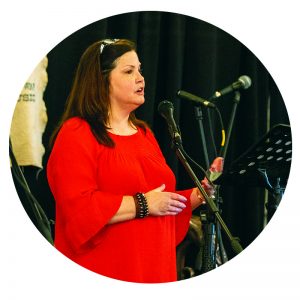 A note from Robyn Graham,
Out-going Board Chair
What makes Maury Alliance what it is? The PEOPLE!! It's the individuals, the stories, and the relationships that draw us in, but it's the voice and influence we create together that allows us to have an impact. These elements combined makes Maury Alliance an unstoppable force! Which has proven to be absolute truth over the last year. Looking back, our staff and volunteer leadership hoped we could remain steady during 2020. We did anything but remain steady, we thrived! We welcomed new businesses, new members, and new neighbors. This success doesn't just happen. It takes a community that can come together to support each other, to look to the future while holding on to its unique personality and knowing that a win for one is a win for all! During these past 18-months I have seen the strength of the members of Maury Alliance and our community come together – to lift each other up, to find creative ways to keep going in the toughest of times, and to realize that we have something special. It's the people – you are why we have seen these accomplishments and why we are poised for continued success!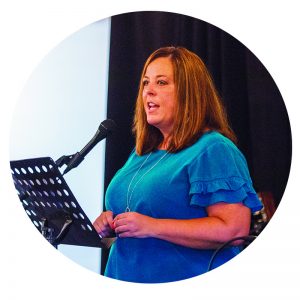 A note from Kelley McCall,
In-coming Board Chair
It was just recently announced that Maury County is the fastest growing county in the state of Tennessee, a state that is the home of 95 counties. We have seen $4.23 billion in recent economic investment right here in our back yard. This is estimated to bring almost twenty-four hundred more jobs here as well. When conversations began regarding this recent growth there were questions as to what that means now. How do we sustain it? How do we "control" the growth? How do we ensure we are benefiting from it? How do we make sure it's the growth we want? At Maury Alliance, these are things we have already started to discuss.

Earlier this year, Russ Adcox began leading the Economic Development council through an exercise to define "thoughtful and sustainable growth." This exercise was repeated with the Chamber Council, Executive Committee, and the entire Board of Directors. The most interesting find of this exercise was that the main areas of concern were the same across the board – Schools and Education; Workforce Development; and Community Identity. The Maury Alliance has developed a Plan of Work to address each of these concerns and we have a full team of staff and volunteers committed to help see it through. Maury County is well positioned for tomorrow and the Alliance is committed to continuing the ongoing success of Maury County. "People working together in a strong community with a shared goal and a common purpose can make the impossible possible."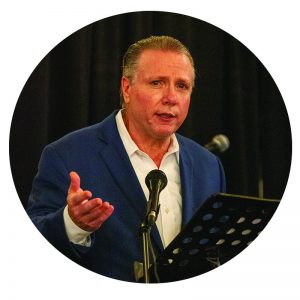 Chairman's Award
Every year, the out-going board chair recognizes an outstanding community member for their service. Robyn Graham presented the Chairman's Award to Alan Watson. Watson has served as CEO for Maury Regional Health since 2012, but recently announced a forthcoming retirement. During his leadership, the organization has garnered national recognitions for quality and safety, including being named a 15 Top Health System six times since 2011. Other organizational accomplishments include opening a new Cancer Center and Critical Care floor, establishing a joint venture with TriStar Health to develop Pinewood Springs mental health hospital, implementing new electronic medical records, establishing a robotic surgery program and achieving Magnet designation from the American Nurses Credentialing Center.

His pursuit of excellence didn't stop within his own organization. He has taken the same approach to his role within the community, serving on the boards of Columbia State Community College Foundation, Maury Regional Healthcare Foundation, First Farmers & Merchants and Kiwanis. He also served as board chair for the Boys & Girls Club and Maury Alliance. He has been a vital part of the success of many organizations and will be truly missed.
---
Meet the 2021 – 2022 Leadership Team
We are excited to welcome and introduce Maury Alliance's new Leadership Team who will be serving an 18-month term.
BOARD CHAIR
Kelly McCall
Controller at TriStar Bank
IMMEDIATE PAST-CHAIR
Robyn Graham
Operations Director at the King's Daughters' School
CHAIR-ELECT
Russ Adcox
Lead Pastor at Maury Hills Church
TREASURER & FINANCE CHAIR
Chad Williams
Sr. Vice President at Redman-Davis Insurance
CHAMBER COUNCIL CHAIR
Richard Law
Financial Advisor at Baird Private Wealth Management
ECONOMIC DEVELOPMENT COUNCIL CHAIR
Tom Grosko
COO at Smelter Service
---
We can't talk about Annual Meeting without talking tables and this year's table decorators really went above and beyond to showcase their business! The Boys & Girls Club table won the award for 'Most Creative' and Hyundai/Ford of Columbia's Table, decorated by Mum's the Word, won the award for 'Best All Around'. Giving them all bragging rights until the next Annual Meeting. Click here to view all the tables from this year's event.