Chris Marczak officially became Maury County's new director of schools after he signed a four-year contract Thursday.
Marczak will have an annual salary of $175,000.
He made the move during a school board meeting at the Horace O. Porter school in Columbia. Marczak begins his first day Friday morning. The board approved Marczak as the new director in a 10-0 vote. Board member Howard Beaver was not present at the meeting.
Marczak had two words about being in Maury County: Love it.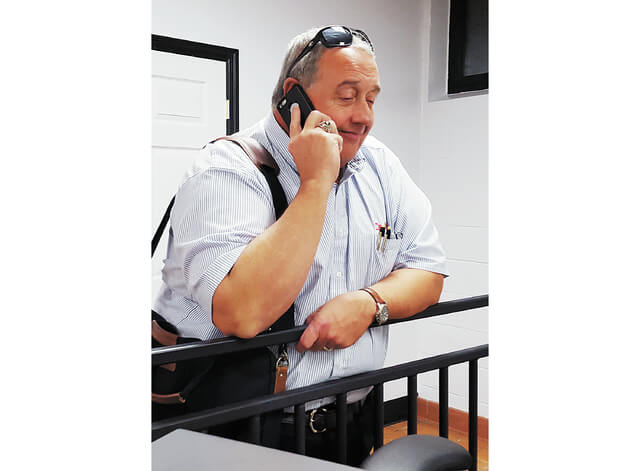 "Everybody here has been so nice. They are smiling. They are congenial, and they keep telling me over and over, 'We are behind you,'" he said. "I think we've got a good swelling of support that kids in the system are going to benefit from."  – See more click here 
Maury County School Board Chairman Jim Morrison calls new Maury County Director of Schools Chris Marczak to tell him he got the job in this July 29 photo. (Staff photo by Tim Hodge)