A LETTER FROM DR. CHRIS MARCZAK, DIRECTOR OF MAURY COUNTY PUBLIC SCHOOLS
I am honored to live, work and play in Maury County and am proud to be both the director of schools and a parent to four Maury County students.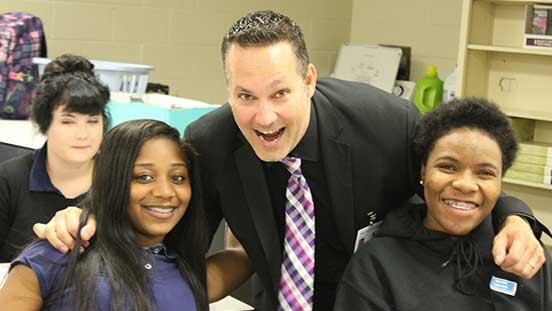 As a competitive school system, we offer exciting activities in which students can participate, both during and after school hours. Our academic programs are designed to ensure that all students are learning what they need to be successful in both college and careers. We have clubs to meet the needs of even the most unique students, and our athletic programs are varied and award-winning, highlighting standout athletes in both the region and the state.
We are proud to have great programs in our system that are tailored to meet the individual styles of students. With three innovative unit schools, students have the opportunity to get a comprehensive kindergarten through 12th grade education all in the same building. Our elementary schools deliver quality literacy and numeracy activities that focus on challenging and enriching our youngest minds. The middle schools also work diligently to ensure students are prepared for the rigor of a successful career at our high schools.
MCPS high schools are second-to-none in Maury County. We prepare our students for life in a number of ways. For students on the path to college, we provide intensive courses; for those focused on joining the workforce, we provide innovative programs; and for those students who want to serve their country, we offer numerous JROTC programs. In addition, we have Northfield Academy, a specialized non-traditional high school development site. Here, students are able to tailor an academic program to meet their needs and schedules, participate in hands-on programs such as the culinary academy and graduate high school on their own terms.
I encourage you to find out how you can support Maury County Schools and work with us to #GrowMaury and make sure the grass is greener here at home. You won't be sorry that you did!
SCHOOL SPOTLIGHT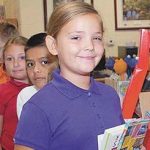 R. Howell Elementary School
was excited to host a visit from Dr. Candice McQueen, Tennessee's commissioner of education, on Friday, Sept. 11. Dr. McQueen had the opportunity to see the more than 100 students and nine new staff members who have joined the Howell family. She also got to see the many improvements that Rogers Group has provided for the school, including a new sign for the library, artwork on the walls and steps for the water fountains and sinks. And last but not least, she was able to see some of the artwork the After School Art Club had already begun. The grass is certainly growing green at RHES!
IN THE NEWS
Nearly 1,000 Maury County teachers, administrators, business leaders and residents gathered together for the unveiling of "The Grass is Greener Where You Water It" campaign in late July. Maury County Chamber and Economic Alliance and Maury County Public Schools have partnered together to encourage more and much needed community involvement in the schools. Read The Daily Herald's article to learn more.
DID YOU KNOW?
MCPS teachers and the Maury Alliance will hand out "The Grass Is Greener Where You Water It" seed packets and growth charts to track your child's height at Muletown MusicFest on October 3 from 10:00 a.m. to 6:00 p.m. Come by West 7th Street and see us!
General Motors and W.R. Grace have both partnered with MCPS and the South Central Tennessee Workforce Alliance to offer manufacturing camps to high school students. Email us if you or your organization have additional opportunities to offer MCPS students.
According to a Public Agenda survey, about two-thirds (65%) of teachers said more parental involvement would help their students be more successful in school. And only about one-third (34%) of teachers said parental involvement was excellent or good at their school. Let's beat the average and increase our parental support at MCPS!