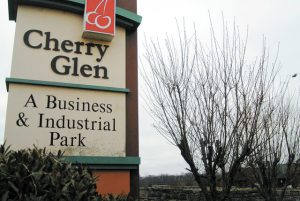 By MIKE CHRISTEN
mchristen@c-dh.net
The Maury County Industrial Development Board has approved construction of a 50,000 square foot speculative facility at Cherry Glen Industrial Park.
During the board's Monday meeting, the $1,050,000 bid was awarded to Brad Slater Construction, LLC of Leoma, Tenn.
"This is a way for us to stimulate the region and bring more jobs into Maury County," industrial board chairman Bobby Harris said of the project, which will begin construction in the coming weeks.
An effort to bring manufacturers to the county, the building will be constructed without a floor, and can easily expand to 170,000 square feet in size so the tenant could customize the structure to their specific needs.
The project is a joint venture between Maury County, the Mt. Pleasant Power System, the City of Mt. Pleasant and the Tennessee Valley Authority in an accord signed April 27, 2015.  To read more click here.