April 1st-April 16th
Find Maury the Mule hidden in 25 businesses across Maury County for a chance to win over $600 and other great prizes!
Maury Alliance's annual "Where's Maury the Mule" shop local passport adventure starts on Thursday, April 1st! The rules are simple: pick up a passport, find Maury the Mule, and get your passport stamped at as many locations as possible. Turn your passport in at the Maury Alliance office by 4:30pm on Friday, April 16th, for a chance to win great prizes! Share your photos on social media using #maurythemule so we can follow along.
Ways to Win
Visit 15 businesses for a single entry into the GRAND PRIZE DRAWING
Visit 20 businesses for a double entry into the GRAND PRIZE DRAWING
Visit 25 businesses for a triple entry into the GRAND PRIZE DRAWING
Visit at least 5 businesses for a chance to win Local First gift cards and other prizes
Event Guidelines
Pick up a passport at any of the 25 participating businesses or Maury Alliance starting April 1st
Find Maury the Mule hidden inside the business and then ask the merchant to sign or stamp your passport
Drop off your passport at Maury Alliance (106 West 6th St in Columbia) before Friday, April 16th, at 4:30pm. You can drop your passport in our mail box if it is after business hours
The grand prize drawing will be Tuesday, April 20th! The winner will be notified via phone or email
Please be aware that each business has different hours of operation. We encourage you to check operating hours in advance and be respectful of any COVID-19 guidelines or restrictions they have in place when visiting their store.
We created four "Day Trip" guides for you to refer to for ideas or to find a new-to-you small business!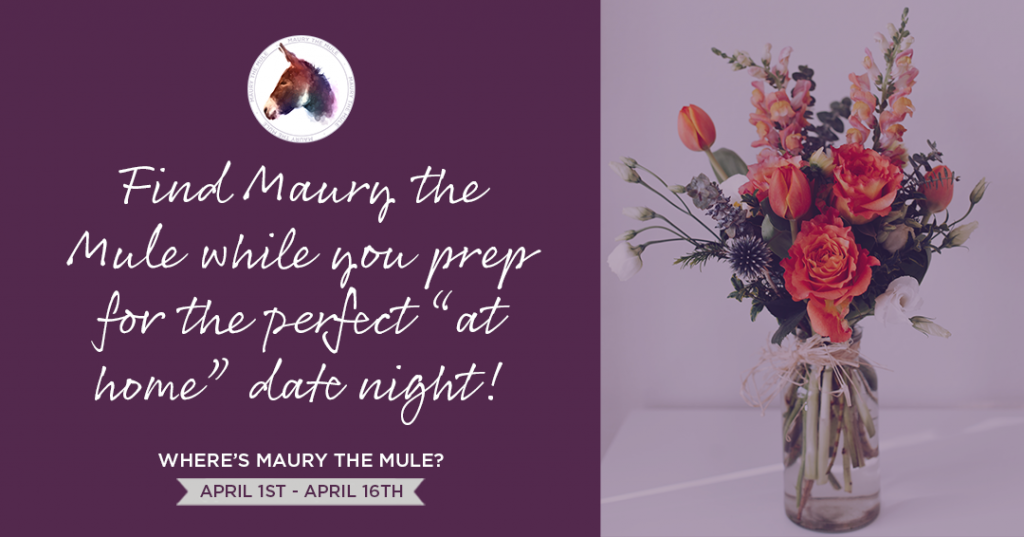 Think outside the box and visit 5 local businesses to create your own at-home date night!

1st – Stop by Bloomstall for flowers for the table
2nd – Tallgrass Meat Co has dinner-ready meat perfect for the grill
3rd – For screen-free entertainment, visit Needle & Grain
4th – Farmstead Market is a new gourmet grocery store on N Main Street!
5th – Finally, dessert! Pie Sensations is on a mission to have the Best Pie in America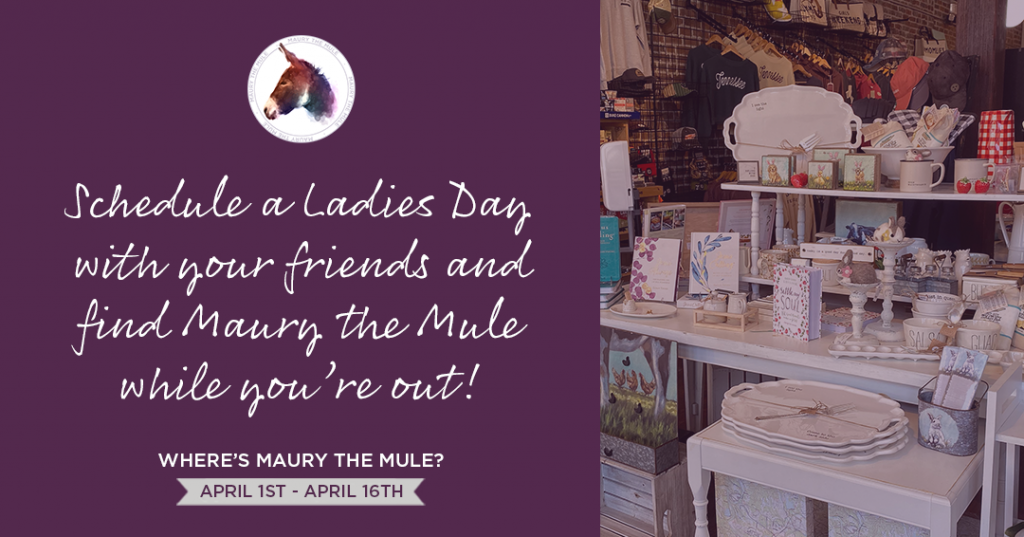 Grab your girlfriends and head to Columbia for a fun day of shopping and sunshine!
1st – Nashville Tea Company is located in The Factory. Tea is an instant mood booster
2nd – We are so fortunate to have wonderful shops around the square in downtown Columbia. To name a few — Baxter's Mercantile, Bleu 32, and Tin Cottage
3rd – Next up, lunch! Little Juice Company has yummy flatbreads. Grab a smoothie, too
4th – Head up to Super Buys to check our their spring selection of home items and furniture
5th – End the day with a great dinner at Vanh Dy's. We recommend the stir fry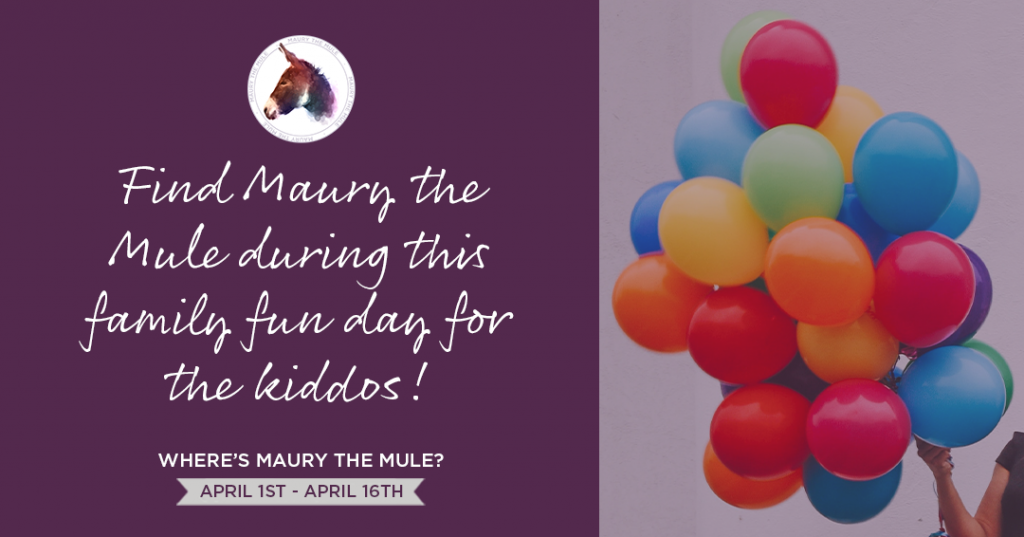 Your kiddos will love an exciting day finding Maury around town!
1st – First stop: Muletown Coffee for a sweet and savory breakfast treat
2nd – Little Neighbors has the BEST toy and game selection. Educational, too
3rd – Head over to The Factory for lunch! B's Salty and Sweet's lunch is A+ as well as the nicest staff
4th – Did you know A Balloon Shop has ice cream? Ask Ms. Vickie for a double scoop
5th – aMuse'um has timed ticketed play sessions as well as different classes for all ages
6th – End the day at Pucketts. Be sure to check out the live music schedule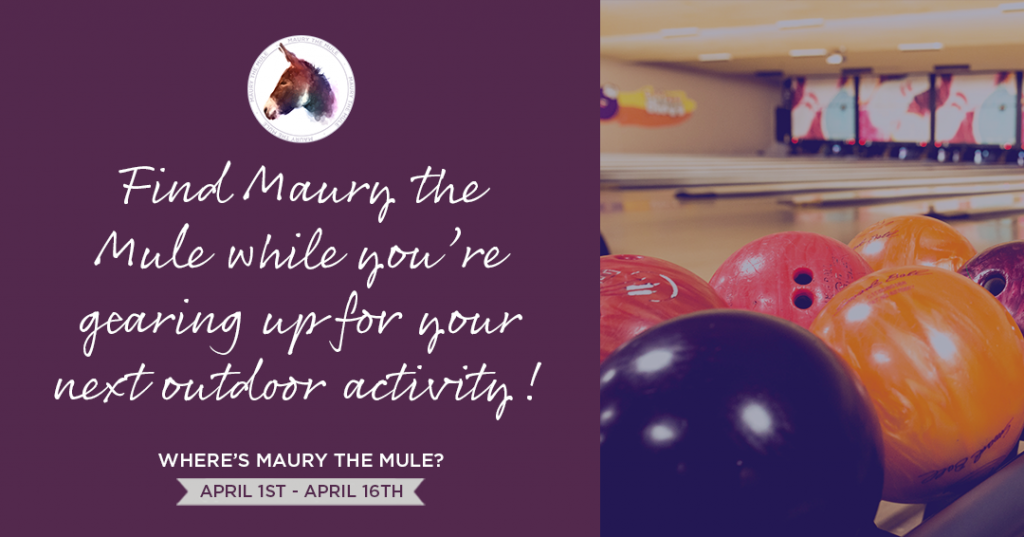 No need to travel far for a memorable birthday or anniversary celebration… stay local!
1st – Every great day starts with coffee at Legacy Coffee Co.
2nd – United Farm & Home Co Op is your one stop shop for gardening, landscaping and toys! This isn't your average home supply store anymore
3rd – Next up, lunch! Have you been to the new Legends? It's beautiful
4th – Southern Exposure's new spring merchandise is THE perfect gift for the outdoorsy (or indoorsy) person in your life
5th – Columbia Health Foods and Rise Up Nutrition have awesome smoothies to kickstart your evening of fun!
6th – End the day with Tenn Pin Alley. Bowl your heart out until dinner time at Max's Cafe