A LETTER FROM TOM GROSKO, MAURY ALLIANCE CHAIR
Anyone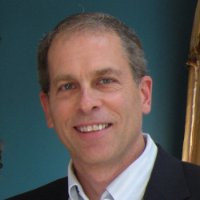 who attended the January 26 Maury Alliance annual meeting at Puckett's could tell you right away: There is a new energy in Maury County, and it revolves around how this community's pro-education culture is on the rise.
The talk and feel in the room that day were energetic and confident regarding our shared vision and collaborative support of MCPS's new director, Dr. Chris Marczak, as well as our elected leaders and our business community leadership.
Together, with our educators and our larger community of employers, parents, students and citizens who all care about Maury County's future direction, our county is quickly evolving into a community that is seizing control of its own path forward – and it's an exciting journey for all of us.
Dr. Marczak's approach toward recalibrating the entire community's educational focus – particularly with his team's recent roll-out of the "Seven Keys to College and Career Readiness" – provides a solid basis for all of us to "sing off the same song sheet" when it comes to how we as a community can support our students' educational outcomes.
In his recent State of the State address, Gov. Bill Haslam dedicated a majority of his comments to the issue of educational progress within our state to support a solid workforce that will bring long-term, quality jobs to Tennessee's communities. In terms of documented change in educational progress, Gov. Haslam reported that Tennessee is now on the forefront of being one of the most improved states in the country. Maury County's pro-education focus is now in alignment with making this progress a measurable reality throughout our local school system – and with our locally based employers and their Maury County employees standing to gain significant benefits in the process.
Maury County is building a foundation for top-notch educational outcomes. Let's keep the momentum going forward in 2016 and beyond!
TECHNOLOGY SPOTLIGHT
MCPS is employing a powerful new program that helps students develop reading skills – and equips teachers to guide them! The software, called myON, assigns each student his or her own online account to a library of more than 10,000 digital books. Students read books tailored to their reading levels, and teachers are able to track their progress in real time and build individual dashboards according to their preferences and reading skills.
There is a vast variety of available books, including fiction and nonfiction, books in other languages and even books for reluctant readers. And the early results are in: myON has been a success! At Spring Hill Elementary, third grade students used the program to read 89 books in two days, and fourth graders read 67 books in two days.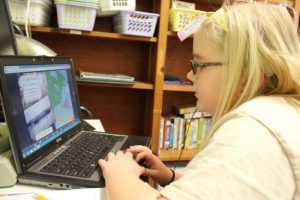 As you might imagine, teachers are big fans of the software, which helps them provide individualized focus to build each student's skills and confidence.
"We use the program every day during reading group," said Sante Fe Unit School third grade teacher Crystal Adkison. "The students see their progress with myON and that pushes them to want to achieve more. My struggling student is now at the 49th percentile and that shows great improvement. We'll reach high before the end of this year, and this literacy program – coupled with the student's desire – will take us there."
MCPS is pleased to provide myON throughout the school district and believes it will play a major role in helping students work toward Key No. 1 of its recently announced "Seven Keys to College and Career Readiness" – for all students to read at or above grade level by third grade.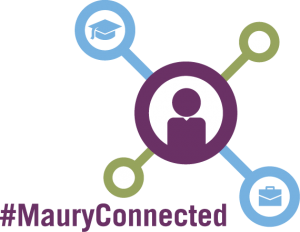 IN THE NEWS
On April 26, Tennessee Education Commissioner Candice McQueen will join area business and education leaders for a major public panel event at Columbia State Community College. This event will be a major rallying point for Maury County's students, parents, educators and businesses. Register or learn more about the #MauryConnected event here!
In January, Dr. Marczak unveiled the MCPS Seven Keys to College and Career Readiness – seven benchmarks designed to prepare students of all ages for the next steps in their lives. These standards will be used to measure student progress and guide schools' educational efforts. You can read more about the
keys right here!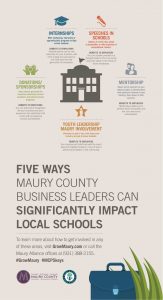 We are excited to announce an expanded focus for the #GrowMaury initiative. While we continue to work to improve area schools, we're also linking students with business leaders in order to best prepare them for college and the workforce. Read more here about the initiative's expansion.
Did you know that area businesses can have a major impact on Maury students' educational experience? Take a look at Dr. Marczak's Daily Herald editorial to learn five ways Maury companies can prepare students for their futures.
DID YOU KNOW?
Maury County's first-ever district-wide scorecard measures student success in each of the Seven Keys to College and Career Readiness.
98.9 percent of eligible Maury County students signed up for the TN Promise program.
Central High School had three National Merit Scholarship Finalists this year: Parker Truelove, Tori Beard and Drew Mohundro.
Wright Elementary School held Family Literacy Night for all parents, where school families got to enjoy fun activities and enjoy reading stories.
According to Maury County Public Schools' recently released scorecard, 98.3% of the students who are taking Algebra I in 8th grade score proficient or advanced on state assessments.