A LETTER FROM THE MAURY ALLIANCE
At the Maury County Chamber and Economic Alliance, we know that public schools are critical to the economic and community development of Maury County. With the growth that is coming to the Middle Tennessee area, we believe it is our job to show the potential of our highly educated workforce and Maury County's ability to compete in today's economy.
To encourage and support the forward-thinking vision of our community, the Alliance is backing a multi-pronged effort to ensure our public school system continues to grow and thrive. One key part of this strategy is to engage all community stakeholders and encourage them to band together and provide whatever support, encouragement or direct involvement that they can to help our schools reach new heights.
Primarily, we want to start promoting the current strenghts of our public education system in Maury County in order to illustrate that a child will receive just as strong of an education here as he or she would anywhere else.
Secondly, we want the community at large to believe that investing in education – both fiscally and by simply being involved – will have an exponential impact on our future economy and will support the improving perception of our public school system. Everyone has a part in cultivating the success of our public schools, so please join us in our efforts to grow Maury County.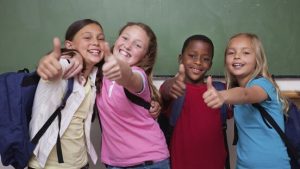 SCHOOL SPOTLIGHT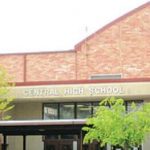 With a number of Maury County public schools earning accolades and top achievements, it is fitting to honor Columbia Central High School this month. Over the past 10 years, Central High School has produced five National Merit Scholar finalists, six National Merit Scholar commended students and 15 National Merit Scholar semi-finalists. This past year, Jessica Thompson and Seth Butler were named National Merit Scholarship Program Finalists. They were among 15,000 other students across the nation to be granted this honor. The program recognizes students who excel academically and score well on the preliminary SAT and National Merit Scholarship qualifying test.
IN THE NEWS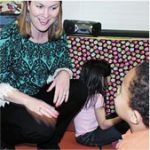 Kindergarten teacher Regina Peery is representing Maury County and Middle Tennessee as a finalist in the 2015-16 State Teacher of the Year Awards. Check out The Daily Herald's article on the McDowell Elementary School teacher to learn more about Peery's commitment to Maury County Public Schools (MCPS) and the community as a whole.
DID YOU KNOW?
The Maury Alliance, along with local business leaders, unveiled a new campaign focused on support of Maury County Public Schools at a teacher in-service on July 29.
MCPS utilizes a TN Department of Education Family Resource Center to provide support to students and their families through counseling, special needs assistance, family literacy and parent training classes.
When parents get more involved in their children's education, their children are 40% more likely to graduate and 35% more likely to be employed, according to the Prichard Committee for Academic Excellence.