Travis Groth, VP of Economic Development at the Maury County Chamber & Economic Alliance (Maury Alliance), recently completed the two-week Advanced Economic Development Leadership executive education program and was awarded the Master Economic Development Practitioner (MEDP) certification. He has been in economic development for almost ten years.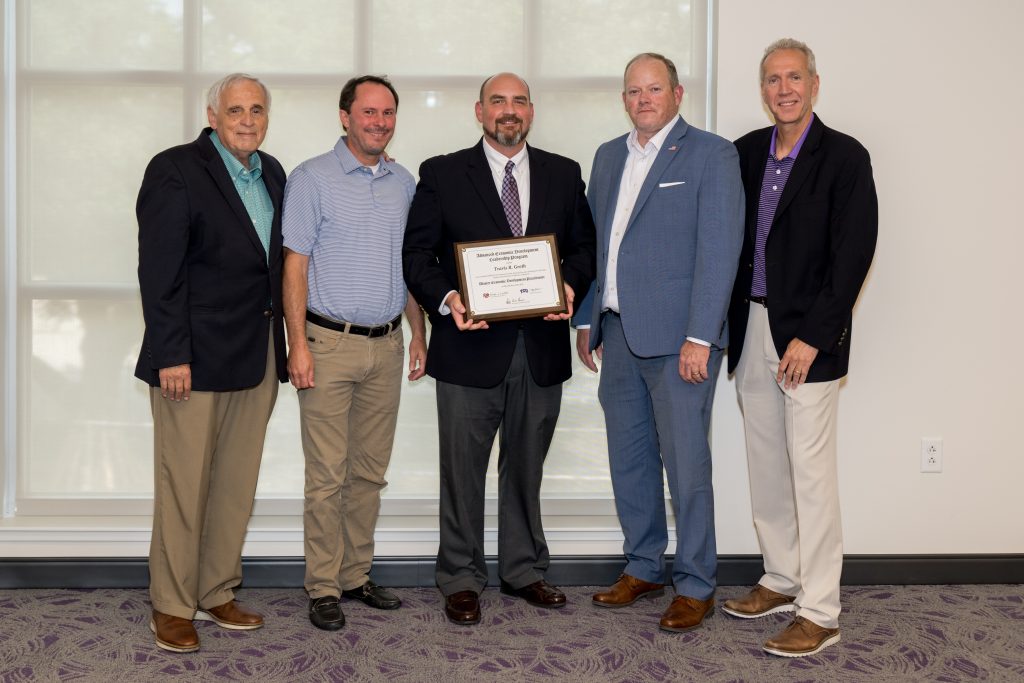 "While Maury County has been blessed to experience significant economic development, it is important to stay on the cutting edge of industry best practice and learn from colleagues and experts nationally. Especially, as our community and our organization continues to sharpen their focus on smart and sustainable growth for the future," stated Groth. "I would like to express my sincere gratitude to the Maury Alliance for supporting me through completion of this certification program."
AEDL is a collaboration of universities – The University of Southern Mississippi, Texas Christian University, and the University of New Mexico. These three universities are committed to excellence in economic development and advancing the knowledge, skills, and application of key job creation strategies in America's cities, communities, and counties.
It is an immersive and challenging program. The experiential curriculum enhances key skills necessary for leading successful community and economic development strategies. Led by experienced world-class faculty, program topics include negotiation; personal and professional leadership; successful teamwork; site selection and economic development; incentives; innovative data for retention, expansion, and attraction; entrepreneurship; talent; and more.
The Advanced Economic Development Leadership course accepts mid and senior-level practitioners across the U.S.