Retire Tennessee
Maury County ranked one of the "Best Places to Live" – Livibility.com
Discover Tennessee's antebellum and mule capital in Maury County. Restored plantation homes, the home of former U.S. President, James K. Polk, museums, historic cemeteries and other attractions offer diverse opportunities throughout our community.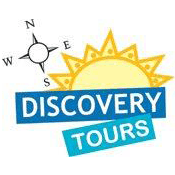 You can have a great escape in our 240 acres of natural recreation that includes biking, walking, caving, golf, tennis, fishing and hunting. Enjoy water recreation on the Duck River and our downtown Riverwalk. Maury County's region offers three wineries, Civil War Trails, Natchez Trace, museums, arts, and much more. Our historic downtown offers unique dining, retail, and hosts  Mule Day. Come enjoy our friendly Southern charm, our rolling hills and our low cost of living.
Our affordable housing and low cost of living is a plus but the real benefit of Southern Middle Tennessee is the beautiful landscape, the four seasons, the proximity to mountains and beaches, and most importantly the people.
Maury County, named in honor of  Abram Maury, has everything you need from our top rated medical facility, our historic sites, our unique downtown, our natural resources, our educational opportunities, our arts and culture and our sense of community.
If you are interested in learning more about how you can call Maury County home, please contact our Maury Alliance staff to request retirement and relocation information.
Call: 931-388-2155 or email below.