[vc_row full_height="yes" content_placement="middle" padding_top="100px" padding_bottom="100px" bg_image="3243″ style="text-align: center;"][vc_column fade="true" width="1/1″ style="text-align: center;"]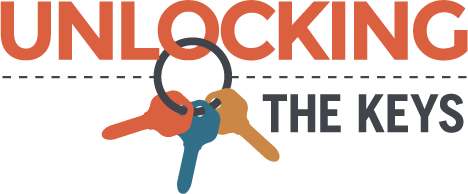 OPENING THE DOOR TO STUDENT SUCCESS
[/vc_column][/vc_row][vc_row inner_container="true" no_margin="true" marginless_columns="true"][vc_column width="1/2″ style="background-color: #db603f;" class="mtn"]
TUES. OCTOBER 25 6PM
[/vc_column][vc_column width="1/2″ style="background-color: #cb8746;"]
PUCKETT'S COLUMBIA
[/vc_column][/vc_row][vc_row inner_container="true" no_margin="true" bg_color="#ffffff"][vc_column width="1/1″]
The Maury County Chamber and Economic Alliance and Maury County Public Schools present an upcoming forum—"Unlocking the Keys: Opening the Door to Student Success." The event will generate discussion about ways students can capitalize on the Tennessee Promise and tnAchieves programs.
The event will take place Tuesday, October 25 from 6 to 7:30 p.m. at Puckett's in Columbia. It will be a panel forum involving state officials, education experts and Maury County leaders. It will be an invaluable opportunity for students to learn about ways to take advantage of Tennessee's revolutionary college enrollment programs.
Headlining the panel will be the Tennessee Commissioner of Economic and Community Development Randy Boyd, who helped pioneer the Tennessee Promise program. Other panelists include tnAchieves Director of College Access Amanda Bolden, SCORE President David Mansouri, Maury County Public Schools Superintendent Chris Marczak, Columbia State Community College President Janet Smith, Spring Hill Middle School Principal Shanda Sparrow, Mounger & Molder Attorney Chaz Molder and Columbia Chrysler Dodge Jeep Ram General Manager Eddie Collier. The panel will be moderated by Columbia Daily Herald Editor James Bennett.
We urge students, parents, teachers, business owners and members of the community to attend and also to promote it. Each student who attends will receive an entry into the Strive to Drive program, which gives a car to a high-achieving Maury County student. You can promote this event via social media using the hashtag #UnlockingTheKeys. Please RSVP to this Facebook event.
The #GrowMaury campaign, in its second year, is generating awareness of Maury County Public Schools' success stories and mustering business and community resources to further its success. The campaign slogan, "The grass is greener where you water it," calls for a renewed county-wide investment in education at all age levels. Maury County Public Schools also launched its "7 Keys to College and Career Readiness" – a list of educational goals for each student to reach in order to achieve his or her full potential. Unlocking the Keys: Opening the Door to Student Success brings us one step closer to accomplishing these 7 Keys.
[/vc_column][/vc_row][vc_row inner_container="true" no_margin="true" padding_top="20px" class="center-text" bg_color="#316e87″ style="color: #ffffff;"][vc_column fade="true" width="1/1″]
Join Us and Help Promote
RSVP Now
[/vc_column][/vc_row]